The Natural Choice
for Lawn Care
The Natural Choice
for Lawn Care
Flea & Tick Program
Fall Aeration & Overseeding
Tree & Ornamental Shrub Program
Welcome to Mr. Natural Lawn Care
Learn about how we got our start and why we continue to love what we do.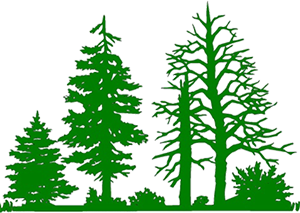 About Us
At Mr. Natural Lawn Care, we are proud to be locally owned and operated by Joe Civetti, a Certified Arborist with a degree in Arboriculture from the UMASS Stockbridge School of Agriculture. Joe, the leader of our family business, has 30 years of experience in the landscaping industry. We are fully licensed and insured. We currently serve over 800 homes in the Metrowest area.
Our Services
Mr. Natural Lawn Care provides a wide range of services to help keep your lawn healthy and beautiful.
Click on any of the services below for a more detailed description of the individual programs
Personalized Service is Our Pleasure
We believe in personalized treatment. So, don't be surprised to see Joe in your yard, working alongside the technicians. You will even have his personal cell phone number. Mr. Natural Lawn Care is an honest, professional business and we have the great recommendations to back it up!
Safety:
Our programs focus on reducing pesticide use while providing the healthiest lawn possible. We also use the least amount of pesticide to provide the safest environment for you and your pets.
Affordability:
Our goal is to be an affordable alternative to the massive franchise chains that offer minimal customer service, high prices, and questionable results.
Our Guarantee:
We ask that you give us one year to prove we provide superior service at an affordable price. We're sure you will never go back to the overpriced and underperforming companies ever again.

Get Started with a FREE ESTIMATE Now!